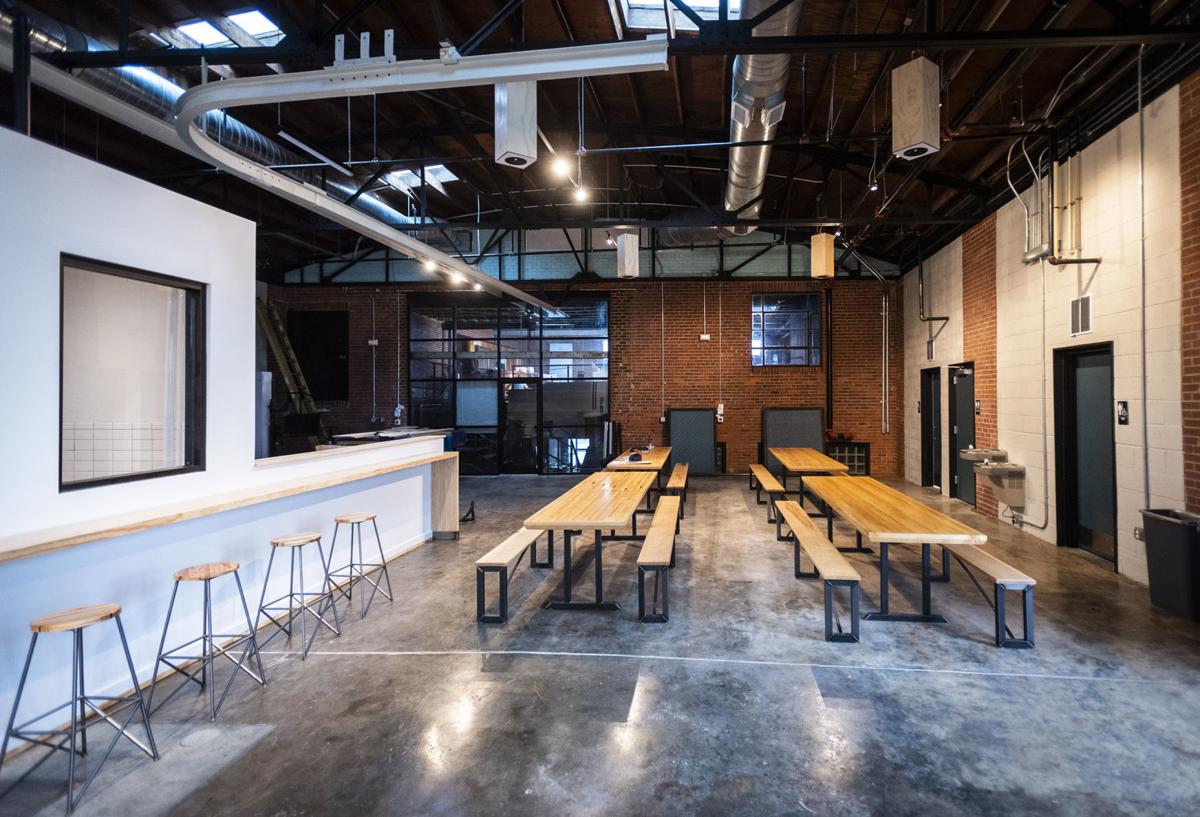 Winston-Salem gets a new brewery for 2020
Article Published by: journalnow.com
With its opening New Year's Day, Radar Brewing Company becomes Winston-Salem's seventh craft brewery and ninth taproom.
Radar is at 216 E. Ninth St. next to the Ninth Street Water and just a short block down the street from Wiseman Brewing Co., about a five-minute walk from Fiddlin' Fish Brewing Co. on Trade Street, and less than a 10-minute walk from Incendiary Brewing Co. in the Bailey Power Plant on Patterson Avenue.
Radar had its beginnings many years ago. Co-founders Aaron Wall, 44, and Aaron Sizemore, 42, grew up together in the High Point area and have been sharing their love of beer together for about 20 years. "We've been friends since sixth or seventh grade," Wall said. "In college I discovered there was more to beer than light lagers."
By the late '90s, they had started experimenting with home brewing.
Wall was a marketing manager in the health-care industry. Sizemore is an artist who has worked as a rug and fabric designer in the furniture industry. But as their interest in beer grew, Sizemore and Wall both attended the brewing, fermentation and distilling program at Rockingham County Community College. Wall later taught there for two years. Sizemore also got a Certificate in Brewing from the Institute of Brewing and Distilling.
Wall and Sizemore both worked at Natty Greene's in Greensboro and Wall also worked at Wicked Weed in Asheville and Foothills Brewing in Winston-Salem. "Everywhere we've gone, we were there to see how it was done," Wall said. "About 10 years ago, we realized this thing we loved might be a business that could pay the bills. About five years ago, we decided now's the time to do it."
Radar's third partner is Eric Peck, a former tasting-room manager at Foothills' brewery on Kimwell Drive. Peck, 36, grew up in Fairmont, N.Y. Before moving to North Carolina, he spent eight years working for the well-known Brooklyn Brewery in Brooklyn, N.Y.
"Eric brings the (tasting-room) experience that we don't have," Wall said.
All three will be involved full time at Radar. Wall will be in charge of the day-to-day brewing operations. Sizemore will be the creative director, in charge of developing recipes and curating the beer list. Peck will manage the tasting room.
Radar's 4,000-square-foot space is about equally divided between brewery and taproom — and windows allow taproom customers to see what's brewing.
Radar is part of a larger building that is expected to eventually include a restaurant, events center and Airbnb rooms.
Sizemore designed the taproom space and did much of the work himself. The 27-foot-bar consists of about 22 rips of plywood sandwiched together. "It took me about a month," Sizemore said.
The team went to Selma, Ala., to salvage the wooden lanes from an old bowling alley to use as tops for four long tables that seat 12 or more.
Sizemore found some interesting silk screens to turn into light boxes to hang above tables.
The taproom seats 80 or more people, and Radar is designing a large patio space outside.
Radar uses a 3.5-barrel system, making about 100 gallons of beer in each batch.
"We're doing small batches and we're doing a lot of them," Wall said. "We will have a lot of variety."
As of now, they expect annual production to stay below 1,000 barrels, and they plan to sell the all of their beer in the tasting room. "This will be about more than the beer," Peck said. "This will be about the space, and this will be about the people."
Radar is making IPAs, stouts and other popular styles. "And we definitely like Belgian styles," Sizemore said.
One interesting aspect of the tasting room will be an open-fermentation room. Open fermentation is just what it says — the beer is fermented in a container without a lid, unlike most modern beer. At Radar, this will be done in a special closed room for reasons of sanitation, in which the venting system exerts positive pressure to keep out contaminants. A window will allow taproom customers to witness the fermentation.
Open fermentation can be done for several reasons. That includes allowing carbon dioxide to escape, which can help in producing fruity esters in beer. Open fermentation also can be used to help get rid of unwanted volatile elements that can negatively impact the flavor of the beer.
Radar has 20 taps that will have their beers plus some guest beers, wine and cider. For opening week, Radar expects to have about half-dozen or so of its own beers for sale. They will include a Belgian saison, Belgian golden, Belgian double(or dubbel), session IPA, and India Pale lager.
As of yet, Radar has not scheduled any live music or special events such as trivia or yoga nights. "But we will have food trucks seven days a week," Peck said.
---
About Scott Livengood
Scott Livengood is the owner and CEO of Dewey's Bakery, Inc., a commercial wholesale bakery with a respected national brand of ultra premium cookies and crackers.
Previously, Scott worked at Krispy Kreme Doughnuts for 27 years, starting as a trainee in 1977. He was appointed President of the company in 1992, then CEO and Chairman of the Board.
Scott has served on numerous boards including the Carter Center, the Calloway School of Business and the Babcock School of Management, Habitat for Humanity of Forsyth County, and the Winston-Salem Chamber of Commerce.
He started a new business, StoryWork International, in 2016 with Richard Stone. The signature achievement to date is LivingStories, a story-based program for improved patient experiences and outcomes in partnership with Novant Health.