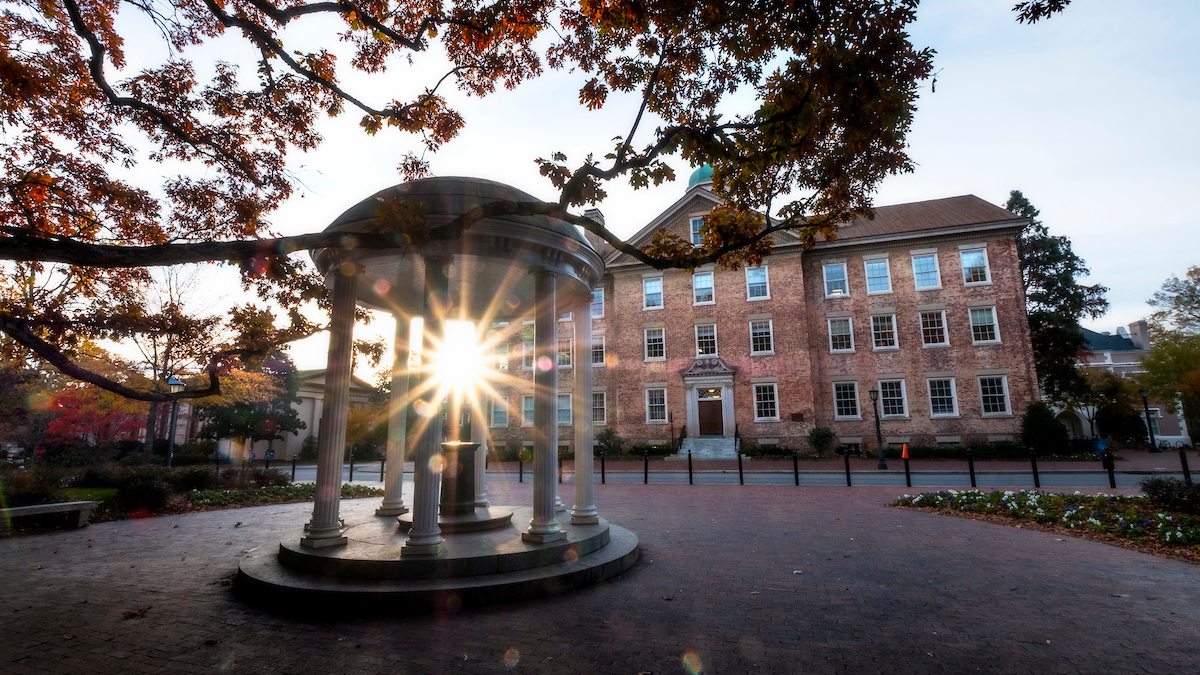 Well Said: Celebrating Carolina's birthday
Article Published by: unc.edu
On this week's podcast, Interim Chancellor Kevin Guskiewicz shares what makes Carolina such a special place ahead of its birthday celebration as the nation's first public university.
By University Communications, Wednesday, October 9th, 2019
On Oct. 12, 1793, the cornerstone of Old East was laid, making Carolina the first public university in the nation. To mark that occasion and to celebrate Carolina's future, we celebrate University Day on Oct. 12 every year.
"Our history as the nation's first public university gives us a unique opportunity to celebrate what makes us uniquely Carolina," said Interim Chancellor Kevin M. Guskiewicz.
For Guskiewicz, what makes Carolina unique is its commitment to serving the state of North Carolina, which is this year's University Day theme.
"We're celebrating the fact that we are passionately public, that we are the leading global public research university that has stayed true to its mission," he said.
As a member of the faculty since 1995 and the Kenan Distinguished Professor of Exercise and Sport Science, Guskiewicz knows how fundamental serving the state is to Carolina's identity. Before serving as interim chancellor, Guskiewicz led the Department of Exercise and Sport Science and was dean of the College of Arts & Sciences.
What keeps him committed to Carolina is the faculty, staff and students who are devoted to serving our state.
"I stepped foot on this campus 24 years ago and felt something special. It just felt right, and it's felt right for 24 years," he said. "It comes back to the people and the mission."
On this week's episode, Guskiewicz discusses what differentiates Carolina from its peers and what the University means to him.
This episode of Well Said can be heard in the player above, on SoundCloud, Spotify or wherever podcasts are played.
Join us every Wednesday for Well Said to hear from students, faculty, staff and alumni. Each week, you'll learn what's going on in classrooms, labs and around campus, and how it pertains to the local, national and international headlines.
---
About Scott Livengood
Scott Livengood is the owner and CEO of Dewey's Bakery, Inc., a commercial wholesale bakery with a respected national brand of ultra premium cookies and crackers.
Previously, Scott worked at Krispy Kreme Doughnuts for 27 years, starting as a trainee in 1977. He was appointed President of the company in 1992, then CEO and Chairman of the Board.
Scott has served on numerous boards including the Carter Center, the Calloway School of Business and the Babcock School of Management, Habitat for Humanity of Forsyth County, and the Winston-Salem Chamber of Commerce.
He started a new business, StoryWork International, in 2016 with Richard Stone. The signature achievement to date is LivingStories, a story-based program for improved patient experiences and outcomes in partnership with Novant Health.