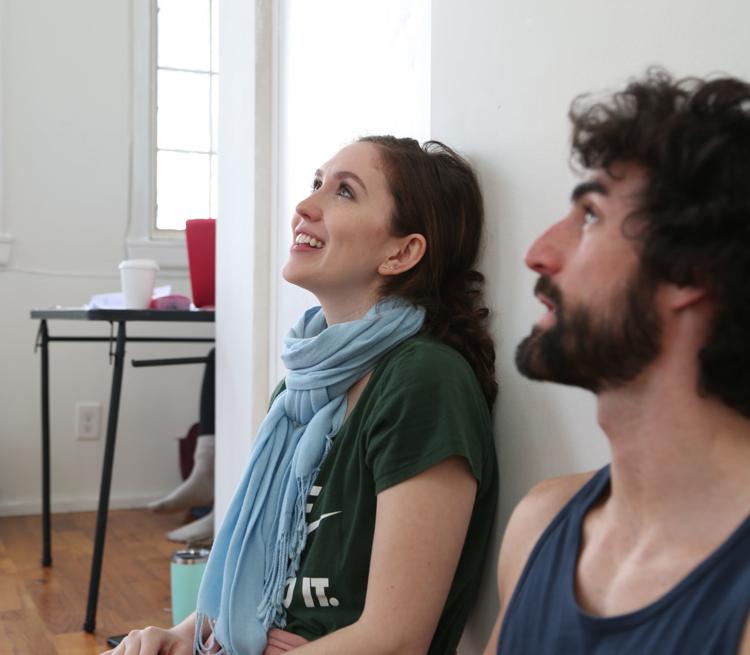 UNCSA alumni collaborate for performance of 'Bent' in Brooklyn
Article Published by: journalnow.com
Just over five years have passed since Emma Coulter first produced and directed the play "Bent" while she was attending the UNC School of the Arts. Now, she's bringing it to the Brooklyn, New York, stage, with a cast and crew filled with UNCSA alumni.
"Bent" runs from Feb. 6 to 15 at Triskelion Arts, a theater in Brooklyn, with a portion of every ticket sale being donated to the Ali Forney Center, an LGBTQ community center devoted to helping homeless youth. "Bent," first performed in 1979, depicts the persecution of gays in Nazi Germany, focusing on Max, a young man in 1930s Berlin.
The UNCSA production, in January 2015, was part of the inaugural season of "Keys to the Kingdom," a student-produced series in which senior drama students are encouraged to write, direct, or produce a play of their choosing.
"I knew I wanted to direct something but I wasn't sure what," Coulter said. "During winter term that year, in our other classes, we were workshopping plays that centered around the Holocaust, and so I was inspired to choose a play that centered around that part of history as well. After asking around for recommendations, my dad suggested I check out a play called 'Bent' by Martin Sherman. After reading the script I instantly fell in love and was immediately inspired to tell this story. I knew Wil Bethmann, from my class, had to play Max, the lead role."
He did, and he reprises the role in the new production. Four of the six actors in the play are alumni: Bethmann, Joshua Popa and Michael Calciano, all of whom graduated from the School of Drama in 2015 and were part of the original production at UNCSA. Her father Steve Coulter, a 1981 alumnus, also has a role in the play as Freddie, Max's uncle. On the production side are five more alumni: Kira Geiger (Drama, 2015), Alex Bodine (Drama, 2015), Ethan Nienaber (Drama, 2016), Mariah Pepper Berkowitz (Design, 2016) and Maria Wurttele (Design, 2015).
Emma Coulter said that she feels the play's themes are timeless. "In addition to sharing the widely untold story of the persecution of gay men during the Holocaust, for me, 'Bent' is a love story," she said, "a self-love story about overcoming one's demons and fears of intimacy in order to take the ultimate risk of loving someone even when there is no guarantee of surviving to see another day."
---
About Scott Livengood
Scott Livengood is the owner and CEO of Dewey's Bakery, Inc., a commercial wholesale bakery with a respected national brand of ultra premium cookies and crackers.
Previously, Scott worked at Krispy Kreme Doughnuts for 27 years, starting as a trainee in 1977. He was appointed President of the company in 1992, then CEO and Chairman of the Board.
Scott has served on numerous boards including the Carter Center, the Calloway School of Business and the Babcock School of Management, Habitat for Humanity of Forsyth County, and the Winston-Salem Chamber of Commerce.
He started a new business, StoryWork International, in 2016 with Richard Stone. The signature achievement to date is LivingStories, a story-based program for improved patient experiences and outcomes in partnership with Novant Health.