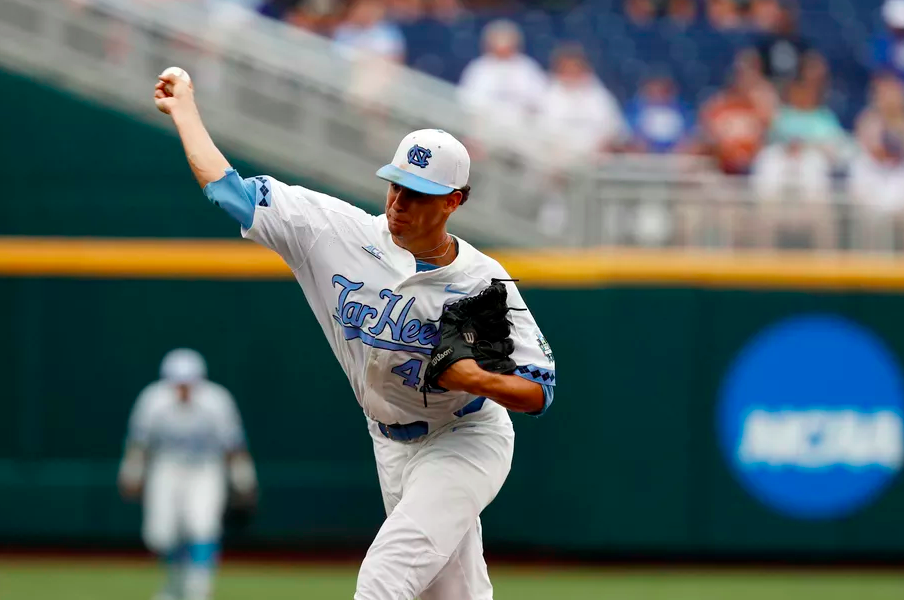 UNC Baseball: Summer at the Cape
Article Published by: unc.edu
The return of the Cape Cod League Update.
You thought college UNC Baseball was over when Carolina was knocked out of Omaha? Think again.
Every year, players from all over the country descend on Cape Cod in Massachusetts. For two months, they drop their metal bats in favor of wooden sticks, live with a local family, and work to improve their skills in front of MLB scouts. It gives them the chance to try their skills against the best in the country, and generally is a way to help their ultimate goal of being drafted the following June.
Last summer, thirteen Tar Heels made the trip up to the Cape, and their experience no doubt helped them put last year's disappointment behind them and better prepared them for the trip to Omaha this year. That number would have been just as high this year had a lot of those same players decided to come back to Carolina for next season. They opted to start their MLB career instead, and so only seven Tar Heels will represent Carolina this year. Those players are: Tyler Buam, Austin Bergner, Michael Busch, Ike Freeman, Joey Lancellotti, Brandon Mortorano, and Ashton McGee.
For those unfamiliar with how the Cape Cod League works, you can get a little refresher here of my visit last summer. The games only cost a suggested donation, and are a step back in time without any of the bells and whistles of modern games. No walk-up music, no electronic sounds between pitches, very affordable concessions, and, all in all, a great way to spend three hours. If your travels bring you into the area, try to find time to go to a game. The main site is capecodbaseball.org and there you'll find links to all the team sites, schedules, and parks the teams play at.
About Dewey's Bakery
Dewey's Bakery's treats have been a treasured tradition since the bakery opened in downtown Winston-Salem, NC in 1930. For 88 years, Dewey's Bakery has continued to bake in the homemade tradition using original recipes and the finest ingredients. Product lines include cookies and crackers in Southern bakery-inspired flavors. For more information about Dewey's Bakery, please visit http://www.deweys.com.
About Scott Livengood
Scott Livengood is the owner and CEO of Dewey's Bakery, Inc., a commercial wholesale bakery with a respected national brand of ultra premium cookies and crackers.
Previously, Scott worked at Krispy Kreme Doughnuts for 27 years, starting as a trainee in 1977. He was appointed President of the company in 1992, then CEO and Chairman of the Board.
Scott has served on numerous boards including the Carter Center, the Calloway School of Business and the Babcock School of Management, Habitat for Humanity of Forsyth County, and the Winston-Salem Chamber of Commerce.
He started a new business, StoryWork International, in 2016 with Richard Stone. The signature achievement to date is LivingStories, a story-based program for improved patient experiences and outcomes in partnership with Novant Health.