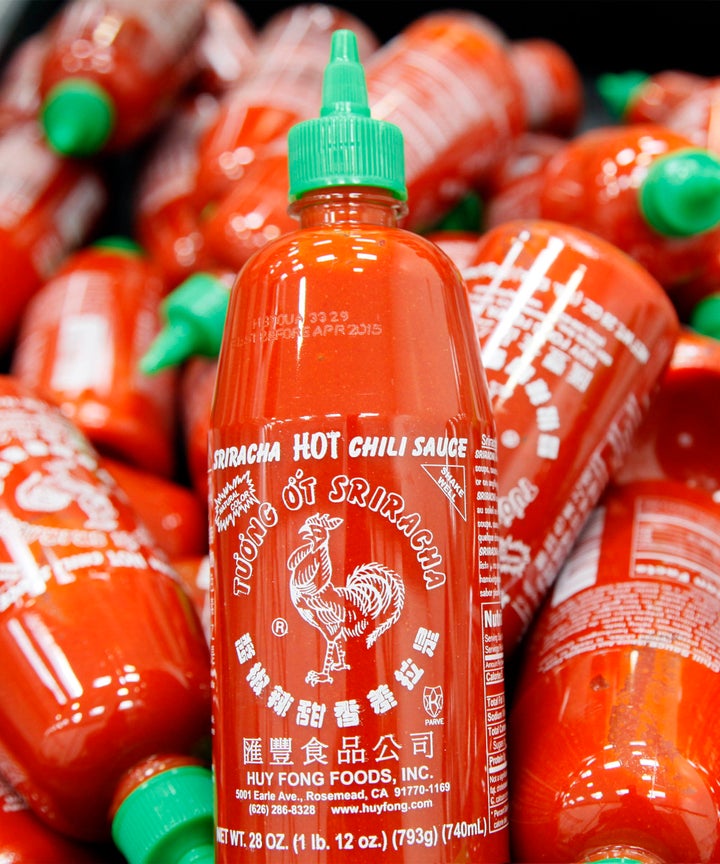 The Food Trends That Defined Us In The 2010s
Article Published by: huffpost.com
Do you remember life before Sriracha or the Instant Pot?
We've all gotta eat. It's one of those side effects of being human.
But what we eat is constantly changing, especially over the past 10 years. To mark the end of the decade, we decided to take a look at some of the more popular food and drink trends. You'll read about everything from meal kits to craft beer, plus how apps changed the food delivery game and how the Instant Pot transformed our kitchens. These are the food trends that defined the decade.
Meal kits showed up at America's doorstep.
Dinner at home before the 2010s meant ordering takeout, delivery or making it yourself. But another option appeared: getting pre-packaged ingredients and accompanying recipes delivered to your doorstep. You could still feel like you "made" dinner, and it saved you a trip to the supermarket. Companies like Blue Apron (which launched in 2012) and HelloFresh (2011) dominated the scene, and then a slew of competitors like Sun Basket flooded the market. But as Pitchbook noted, people signed up for meal delivery services but would rarely stick with it. After all, it's way easier to order Seamless.
Food delivery became possible with the touch of a button.
Can you believe people used to order takeout or delivery using their voice? Now it's all about opening an app. Seamless began delivering food about 20 years ago, but the food ordering process has migrated to mobile apps, with the help of companies like Grubhub, Uber Eats and Postmates. DoorDash is the leader, with 35% of the country's online food delivery sales. In the next decade, delivery food might not even come from a brick-and-mortar restaurant: DoorDash already opened a commercial cooking space that prepares food from multiple restaurants.
The Instant Pot appeared on kitchen counters.
According to NBC News, the company behind Instant Pot sold 10,000 units in 2012. In 2016, it sold 200,000-plus in a one-day Amazon Prime Day promotion. It's been nothing short of a revolution in the kitchen, where the versatile multi-cooker has enabled home chefs to perfectly cook everything from rice to ribs with a few button taps. The recipes specifically created for the Instant Pot and distributed via cookbooks and recipe blogs are seemingly endless, equally exciting vegan and keto followers.
Never-ending fast-food social media wars.
In a modern media landscape where online buzz can lead to record fast-food sales (see: fried chicken sandwich, Popeyes), brands have embraced social media as a way to capture attention. Much of that has come in the way of using savvy, young social media managers to speak in the voice of the brand on every platform. That's led to fast-food brands "fighting" each other over Twitter, including a McDonald's vs. Wendy's beef and a Popeyes vs. Chick-fil-A war.
Many people went low-carb, high-fat.
The roots of the low-carb craze began in the early 2000s with the Atkins diet. By the time this decade rolled around, the Paleo diet took the low-carb crown with mainstream attention in 2013. Over the past few years, keto's low-carb, high-fat diet has many convinced of its effectiveness. And that's meant big business for companies selling keto products. Plant-based eating also has attracted attention, with popular options like Whole30 and DASH.
A serious obsession with Sriracha took hold.
Vietnamese immigrant David Tran began producing the hot sauce in 1980, but it truly captured popular attention in 2013-2014 by appearing on TV shows, in social media feeds and on plates everywhere. Even McDonald's got in on the trend with Sriracha Big Mac sauce in … 2016. That same year, Thrillist dissected the chili sauce's rise to prominence and fall from grace. As the article noted, it may no longer be trendy, but it's become as ubiquitous as any other condiment.
Stock was reborn as bone broth.
Bone broth is essentially stock, as experts attest. But with the rise of artisanal food and the keto/paleo diet, this collagen-rich broth is hot again (pun intended). Because not many people have time to sit in front of their stove for 18 hours while chicken and beef bones simmer, plenty of companies have rushed in to satiate America's hunger for the soup. It's even perfect for breakfast!
Instagram transformed eating.
The app rocketed in popularity after Facebook purchased it in 2012, and it currently has 1 billion monthly users. It's undoubtedly changed how we eat. People go to restaurants based on how their food looks on social media. Chefs build vast international followings, no matter where their restaurants are based. Brands like Starbucks and Oreo experiment with visually striking, limited-time offerings designed to gain traction online. The entire Instagram aesthetic may be changing, but the app continues to be a fashionable place to showcase food.
Obsession with anything Trader Joe's.
Two Buck Chuck. Everything but the Bagel Seasoning. Speculoos Cookie Butter. Diner Mac 'N Cheese. These are just a few of the magnificent products on shelves at the grocery store favored by foodies. The fervent chronicling of every new item in the store by Trader Joe's many Instagram fans, along with the brand's expansion into new states (Kentucky, Florida) has helped it stay relevant throughout the 2010s and beyond.
Yelp made the average person's opinion important.
The review site may be struggling now, but in the early 2010s, it was a one-stop shop for anyone to rant and rave about everything from food trucks to chains. You didn't need a newspaper column to be a food critic, just a cameraphone and the ability to type. Restaurant owners struggled with how to deal with negative reviews, while high-quality Yelp reviewers were rewarded with perks by the company. The importance of Yelpers to the restaurant ecosystem appears to be usurped by Instagram, but their reviews live on.
Recipe blogs flooded the internet.
From a cookbook or your family: Those were the two major ways to find recipes in the pre-internet days. But the shift in food culture became abundantly clear in the early 2010s, as a report from 2012 showed 40% of consumers learn about food from internet sources like blogs. Years later, recipe blogs offer a wealth of information for the home cook, as long as you read a personal memoir first. No matter how you choose to eat, there's a recipe blog for that.
TV shows about food took over the airwaves.
"Top Chef" began in 2006, but the number of food shows and their popularity didn't truly take off until the 2010s. Whether it's watching people cook ("Chopped"), watching people bake ("The Great British Baking Show"), watching famous chefs travel and eat ("Breakfast, Lunch & Dinner," "Salt Fat Acid Heat," "Anthony Bourdain Parts Unknown"), watching a famous chef scream at non-famous chefs ("Hell's Kitchen") or watching non-famous chefs bake poorly ("Nailed It!"), there's always plenty to watch.
Craft beer went mainstream.
In 2008, just five large beer conglomerates owned 90.4% of the market share. That's changed considerably in the past decade: As of 2018, those companies now make up only 80%. Much of the gains have to do with the explosion of locally produced craft beer. From 2010 to 2018, the number of craft breweries in America grew from 1,759 to over 7,000. You can now find well-crafted, locally made brews whether you're in Santa Cruz, California, or Lancaster, Pennsylvania, though it's possible White Claw might be the only booze anyone drinks in the 2020s.
Third wave mom-and-pop coffee shops popped up.
First came Folgers, then came Starbucks, and then suddenly there were local coffee roasters and shops in towns large and small. To wit: the jaw-dropping Onyx Coffee Lab headquarters/coffee shop in Rogers, Arkansas. Consumers began to expect responsibly sourced beans and beautifully prepared lattes alongside higher prices. It's become so popular, regional roasters like Stumptown and Intelligentsia were snapped up by larger companies (JAB Holding Co. and… JAB, respectively).
Ramen was reborn.
Despite its centuries-long history as a Japanese staple, most Americans were familiar with ramen as something to eat quickly before a World History 101 class. And despite David Chang opening the enormously popular ramen-focused Momofuku Noodle Bar in New York City in 2004, ramen shops truly took off in America in the 2010s, where finding a superb bowl was no longer a chore. Even noodle-manufacturer Sun Noodle achieved cult status. Now you don't have to go far to find artisanal, fresh ramen bowls. They're even in grocery stores.
Fast-casual restaurants became the new fast food.
The popularity of the fast-casual restaurant is best exemplified in Chipotle's success story, which grew from one location in Denver in 1993 to 2,546 locations in 2019. Fast-casual spots raked in over $42 billion in sales last year. Many of those restaurants use Chipotle's cafeteria-style ordering system for other types of cuisine, like the new-school, fast-casual success story Sweetgreen. These restaurants are redefining what "fast food" means.
Brunch became a social event.
There was once an entire episode of "Portlandia" centered on people waiting in line for brunch. Everyone was happy to wait in line for eggs and avocado toast (trendy, too), if not only for an excuse to drink bloody Marys (another 2010s trend) and mimosas while Instagramming with reckless abandon. Americans have embraced it as a weekly social event with friends and family, while restaurants have embraced it as a cash cow.
Plant-based everything took over everywhere.
Vegetarianism and veganism are not new concepts. But it certainly didn't hurt that in 2011, Oprah Winfrey embraced Meatless Monday. A few years later, Impossible Burger launched with limited availability, but it's now a hugely popular option at Burger King. Rival Beyond Meat showed up on menus at Dunkin' and other restaurants. Soon there may be lab-grown fish. Americans' eating habits may be changing at home, too: Plant-based foods are selling well at the supermarket, with sales rising 11% in the last year.
Cocktail culture poured America a drink.
It's ubiquitous now, but there wasn't always a speakeasy in every major city where a mixologist wearing a fedora and a vest expertly prepared an old fashioned with "artisanal cocktail ice." The modern cocktail revival kicked off around 2007 at New York's legendary Death & Co. but soon spread to the rest of the country, to the point where fantastic cocktail bars can now be found in far-flung places like Jackson Hole, Wyoming.
Farm-to-table dining became the new standard.
At this point, the phrase "farm-to-table" has lost all meaning. Initially it defined an aesthetic (Edison bulbs, a lack of tablecloths, chalkboards), along with a mission to serve locally grown, sustainably produced food, often sourced from farmers markets. (Once again, "Portlandia" parodied the sourcing aspect.) The menus changed with the season. Though, since more Americans than ever are eating food from fast-casual restaurants, it's possible this type of sit-down dining experience has already seen its most popular days.
---
About Scott Livengood
Scott Livengood is the owner and CEO of Dewey's Bakery, Inc., a commercial wholesale bakery with a respected national brand of ultra premium cookies and crackers.
Previously, Scott worked at Krispy Kreme Doughnuts for 27 years, starting as a trainee in 1977. He was appointed President of the company in 1992, then CEO and Chairman of the Board.
Scott has served on numerous boards including the Carter Center, the Calloway School of Business and the Babcock School of Management, Habitat for Humanity of Forsyth County, and the Winston-Salem Chamber of Commerce.
He started a new business, StoryWork International, in 2016 with Richard Stone. The signature achievement to date is LivingStories, a story-based program for improved patient experiences and outcomes in partnership with Novant Health.