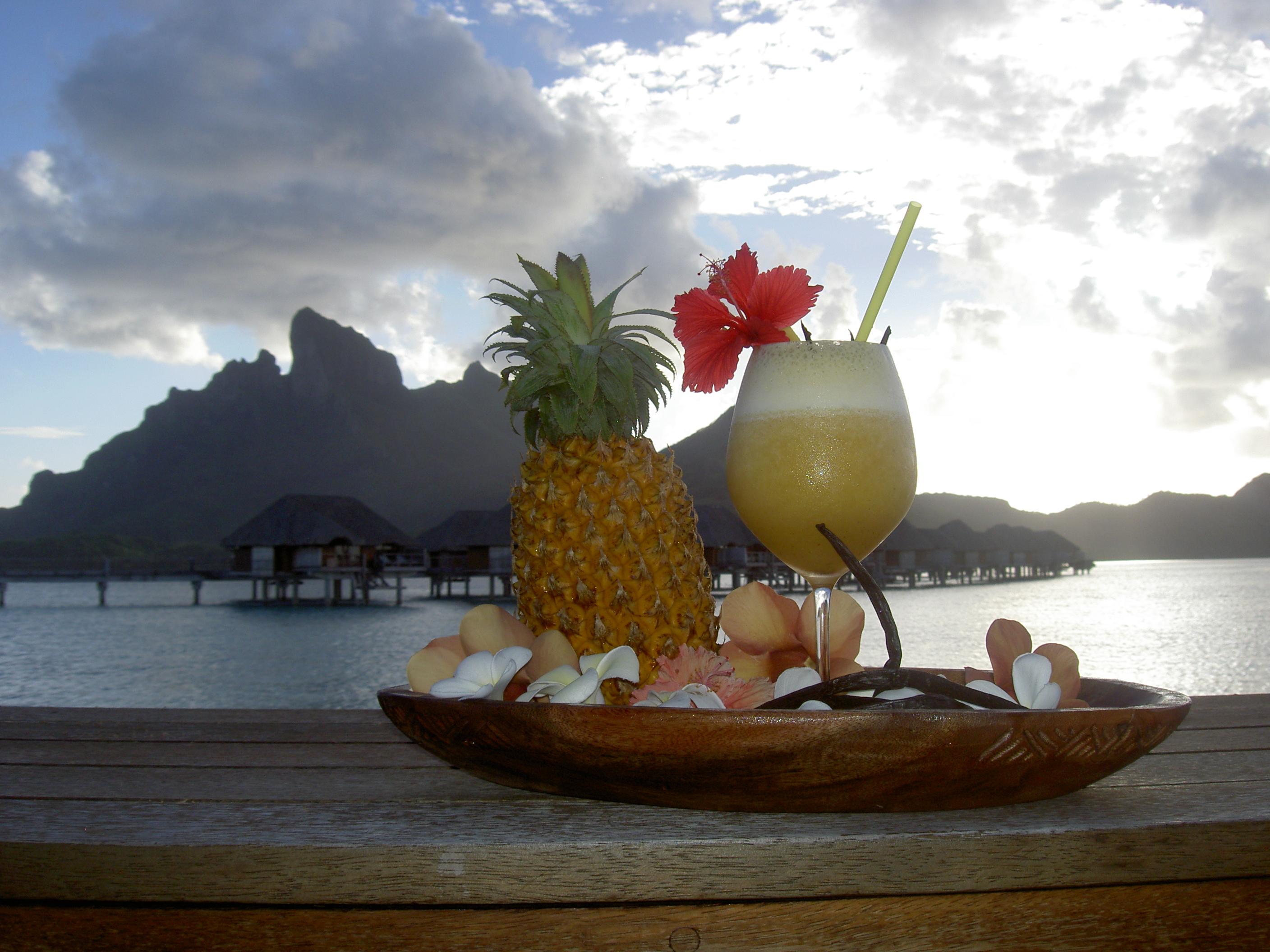 SUMMER COCKTAIL SERIES: Mahana Cocktail
Article Published by: andrewharper.com
Named for the color of the setting sun, the Mahana Cocktail is served exclusively at the Sunset Bar of the Four Seasons Resort Bora Bora, although it may be enjoyed anywhere at the resort on request. It is best enjoyed at the close of the day, as the sun sets behind majestic Mount Otemanu.
Four Seasons Bora Bora's Mahana Cocktail
2 cups fresh Moorea pineapple (or any fresh pineapple), chopped
2/3 oz. Cointreau
1 1/3 oz. vanilla-infused vodka
Ice to preference
Instructions: Blend all ingredients. Serve in a Burgundy glass with a pineapple wedge garnish.
---
About Scott Livengood
Scott Livengood is the owner and CEO of Dewey's Bakery, Inc., a commercial wholesale bakery with a respected national brand of ultra premium cookies and crackers.
Previously, Scott worked at Krispy Kreme Doughnuts for 27 years, starting as a trainee in 1977. He was appointed President of the company in 1992, then CEO and Chairman of the Board.
Scott has served on numerous boards including the Carter Center, the Calloway School of Business and the Babcock School of Management, Habitat for Humanity of Forsyth County, and the Winston-Salem Chamber of Commerce.
He started a new business, StoryWork International, in 2016 with Richard Stone. The signature achievement to date is LivingStories, a story-based program for improved patient experiences and outcomes in partnership with Novant Health.