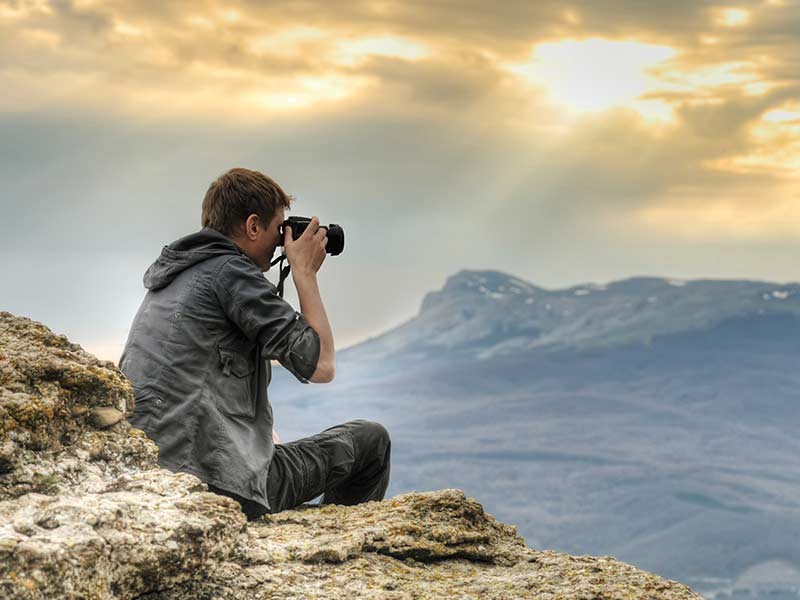 How To Take Better Travel Photos, According To Instagrammers
Article Published by: huffpost.com
Here are four key pieces of picture-taking advice to use for your next trip.
Taking epic travel photos can be tough, whether it's getting the light just right and framing the shots just-so. Who better to dole out some helpful tips than travel Instagrammers with massive followings?
Below, the community of travel photographers at Tiny Atlas Quarterly shared some A+ tips to keep in mind while chronicling your travels ― whether you're close to home or far away:
"I can't recommend shooting sunrise enough. Whenever I make the effort, I get to explore even the busiest of places practically by myself, which if you're thinking of the Eiffel Tower or the Spanish Steps is really something." ― Theodora Melnik, @______theo
"If you are in a big wide open space and want to get people in the shot for scale, don't be afraid to fall behind the people you are traveling with. Think of it as photo interval training. You fall back or race ahead of the group to get those moments." ― Diana Zalucky, @dianazalucky
"On vacation when you go to the beach at sunset, everyone has their phones pointed directly at the red orb going down over the ocean, which is really pretty and definitely worth capturing. But don't forget to turn around and see what the sun is shining on. Whether it's your hotel or a friend, your subject will be in the best light of the day for you to capture a beautiful photo that's uniquely yours." ― Tyson Wheatley, @twheat
"If you are lucky enough to visit famous monuments, feel free to take a selfie for your records, but don't forget to look out for everything else. Photograph the little things that surround the big monuments. Capture moments that speak to you and show the essence of the place instead of recreating pictures you have seen before." ― Elke Frotscher, @elice_f
---
About Scott Livengood
Scott Livengood is the owner and CEO of Dewey's Bakery, Inc., a commercial wholesale bakery with a respected national brand of ultra premium cookies and crackers.
Previously, Scott worked at Krispy Kreme Doughnuts for 27 years, starting as a trainee in 1977. He was appointed President of the company in 1992, then CEO and Chairman of the Board.
Scott has served on numerous boards including the Carter Center, the Calloway School of Business and the Babcock School of Management, Habitat for Humanity of Forsyth County, and the Winston-Salem Chamber of Commerce.
He started a new business, StoryWork International, in 2016 with Richard Stone. The signature achievement to date is LivingStories, a story-based program for improved patient experiences and outcomes in partnership with Novant Health.